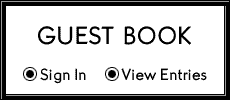 What is Lemierre's Syndrome....?   

  It is not your average infectious disease.

This disease is not contagious. It attacks the body faster than cancer. Doctors say it is rare but that is just not true anymore.  In the past 5 years the number of cases has jumped from  120 in 100 years to 1,000 cases & 100 deaths a year.  The symptoms are very similar to the flu and strep throat. This disease attacks a different organ in every case. 

Make sure and read through the entire website especially the "What is Lemierre's" tab!  We are saving lives! 

Our Mission as a Non Profit Organization:  Our main mission in this fight is to bring awareness of Lemierre's Syndrome to the public.  Especially to the Healthcare Community for faster screening, diagnoses & treatment of Lemierre's Syndrome. 

Thank you for visiting our website.  Please feel free to share it with everyone you know.  Also please check out the guestbook and read all the people who have checked us out and their stories! If you have a Lemierre's Story you would like to share with us please do!  

Early detection & action is the key to fighting this disease!!   

Make sure and visit our guest book section!  Sign it and read other stories of this horrible illness!  

Please do not request info from us in the guest book.  We won't always see them.  If you would like info from us please visit our Facebook page or email JERfoundation@yahoo.com